Skip to main
From the Mobile Suit Gundam: Char's Counterattack - Beltorchika's Children manga comes a model kit of the Nightingale gundam! This model kit comes in 1/144 scale and features several different accessories so you can create scenes and poses from the manga.
Product Features
8.31 inches (21.10cm)
1/144 Scale
Made of plastic
Part of the High Grade Universal Century model kit line
From the Mobile Suit Gundam: Char's Counterattack - Beltorchika's Children manga
Box Contents
Pieces to build

Nightingale 
Shield
Large Mega Beam Rifle
Beam Tomahawk
10 Funnels
4 Beam Sabers
Effect parts

3 Pairs of hands
Stickers
Instructions
Questions
Question
How should I display the funnels?
Answer
I would say that you could use a rg sazabi funnel expansion
Question
What action base(s) should I use to display this?
Answer
This will require two action bases, most likely AB4 or AB5. AB2 is not stable enough to hold up the sheer weight of the Nightingale.
Question
Does the nightingale come with an action base?
Answer
This does not include a base
Reviews
5 stars
10
4 stars
0
3 stars
0
2 stars
0
1 star
0
100%
of customers recommend this product
Feb 12, 2023
So fun!!
This has been one of my favorite builds! The look is so cool! Big and playfully cool as, well it so fun. Painting is a must and decals too, I added the metal kit and it was super extra level to the build. Made the HG so much more. Did I say it is big. Well you're 1/144 gundam will be intimidated!
Recommends this product
Review by
- Verified Purchaser
Jan 28, 2023
Really Fun to Build Even Without any Customization
I found it really fun to build and rather easy to piece together. It looks amazing even without and add ons or painting. Still one of my personal favorite designs from all of gundam.
Recommends this product
Review by
Nov 17, 2022
The blank canvas behemoth
Like a lot of other reviews said, this is an amazing blank canvas. So much empty space practically begging to be scribed and painted. But the finished model as is; is just as easily impressive. At first glance, you get this massive red imposing mecha. It will dominate almost any shelf you put it on, atention wise and space wise. Just make sure you have a large empty shelf open because this will easily take up half of it alone.
Recommends this product
Review by
- Verified Purchaser
Promotional Material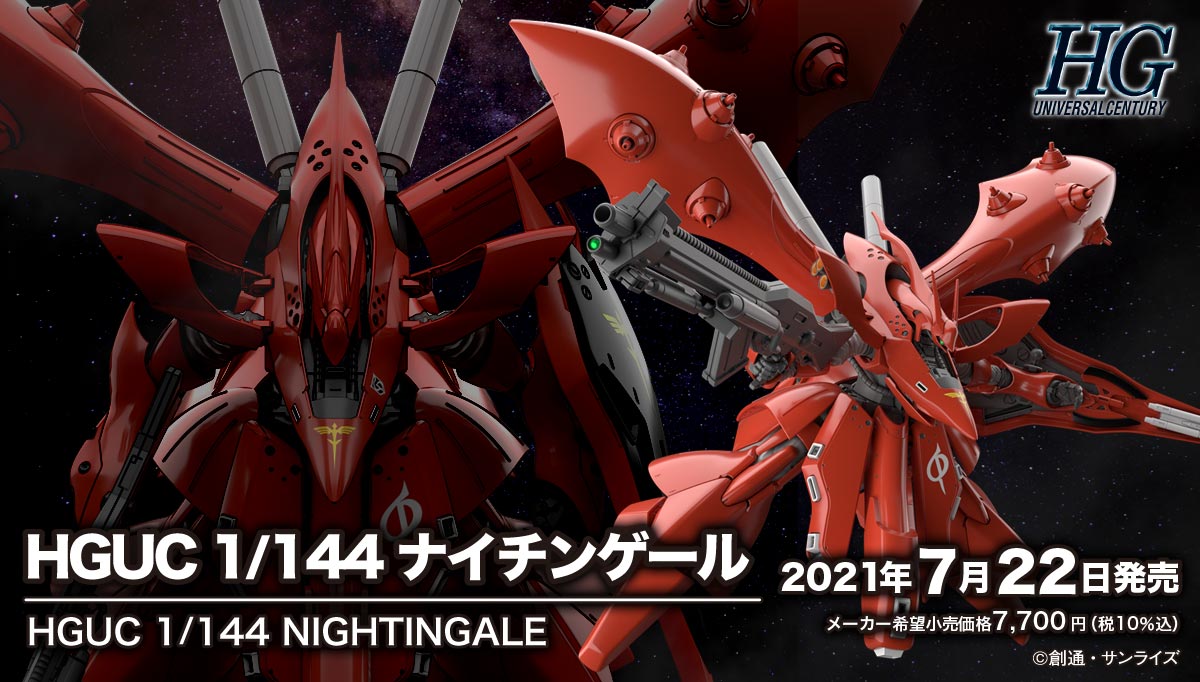 More from Char's Counterattack
© Newtype LLC 2023 All Rights Reserved