Skip to main
Joining the RG 1/144 scale model kit line up is God Gundam from Mobile Fighter G Gundam. Once completed this figure is fully articulated and will make a great addition to any Gundam collection!
Product Features
1/144 Scale
Made of plastic 
Part of the Real Grade model kit lineup 
Box Contents
Pieces to build
Set of hand parts
Sun wheel effect
Joint for connecting sun wheel
PET sheet
Decal set
Instructions
Tap heart for stock notification.
Questions
Question
Wow $50... that's a 74% markup considering the current exchange rate. Looks like the demand is high as expected!
Answer
Newtype is the cheapest site I can find with generally 50% markup to Japan's listing prices.
With the rising cost to import gunpla and Japanese model kits, I think it's actually a relatively good price point. Newtype is definitely one of the best in terms of pricing, shipping, and inventory. Went down to a local Anime store in the mall and they had the God Gundam on the shelf going for $85.00. Plus Newtype's website and shopping experiences have been one of the best, and you get their free limited edition stickers!
Shipping is expensive, hlj sells for 30 but shipping is more then 25
Believe me when I say that it gets much worse. I saw the kit on Amazon for 61 dollars.
Well, nobody gets free shipping (import). In terms of company business purchases, they are "essentially" cheaper than when you try to buy overseas. Top it off for buying to support said company. I don't mind supporting Newtype, especially when Amazon isn't selling it and they have a bunch of third party resellers making it almost $71, Amazon is supporting them by shipping it for them. This is why you see Sold by "insert name of company"; Shipped by Amazon. It's not saying Sold and Shipped by Amazon.
Lol would literally pay $75 for it
i mean.... a full inner frame that you have to build (minus some of the forearms) plus the rings and special god finger bits..... price checks out.
Reviews
5 stars
4
4 stars
0
3 stars
0
2 stars
0
1 star
0
100%
of customers recommend this product
Nov 21, 2022
The God of posability
One of the best RGs out there. Amazingly detailed, earth shattering flexibility and articulation and what a beefy profile. Honestly this has always been my absolute favorite mobile suit in any universe and I finally have it in model kit form. The ONE caveat is the prebuilt inner frame bits in the arms. Will these hold up for longer than a few months? We will see. History tells us... no.... but we shall see.
Recommends this product
Review by
Nov 7, 2022
Peak RG
This kit, from start to finish, is absolutely amazing! Adding a little panel lining goes A LONG way with this kit. I normally build MG but when something like this kit comes around (Hi-Nu, Sazabi, and Zeong) I find myself unable to put them down and will build for hours on end. Seriously, this kit is the best RG made so far and even if RG is not your thing, this may change your mind.
Recommends this product
Review by
Nov 5, 2022
THESE HANDS ARE BURNING RED
This is by far the best Real Grade I own. It's got so much detail in such a tiny package. The articulation is amazing and I'm able to pull off poses that I wouldn't normally have been able too, It can free stand doing the crane kick which is spectacular. Waiting to get the waterslide decals so I can really unlock this kits full potential. The color separation, the overall build, is amazing. Definitely recommend even if you're not a fan of G Fighter
Recommends this product
Review by
- Verified Purchaser
Sep 30, 2022
God of Gundams
Got this from my local hobby shop, and I was not disappointed with how good this thing was. The articulation is off the charts and looks so good. The only downside, and it's not really a downside, is that all of the parts are small, so they might get lost if you're not careful, but those small parts make it just the absolute beast that it is. If you can get it, do it. You won't be dissapointed
Recommends this product
Review by
Promotional Material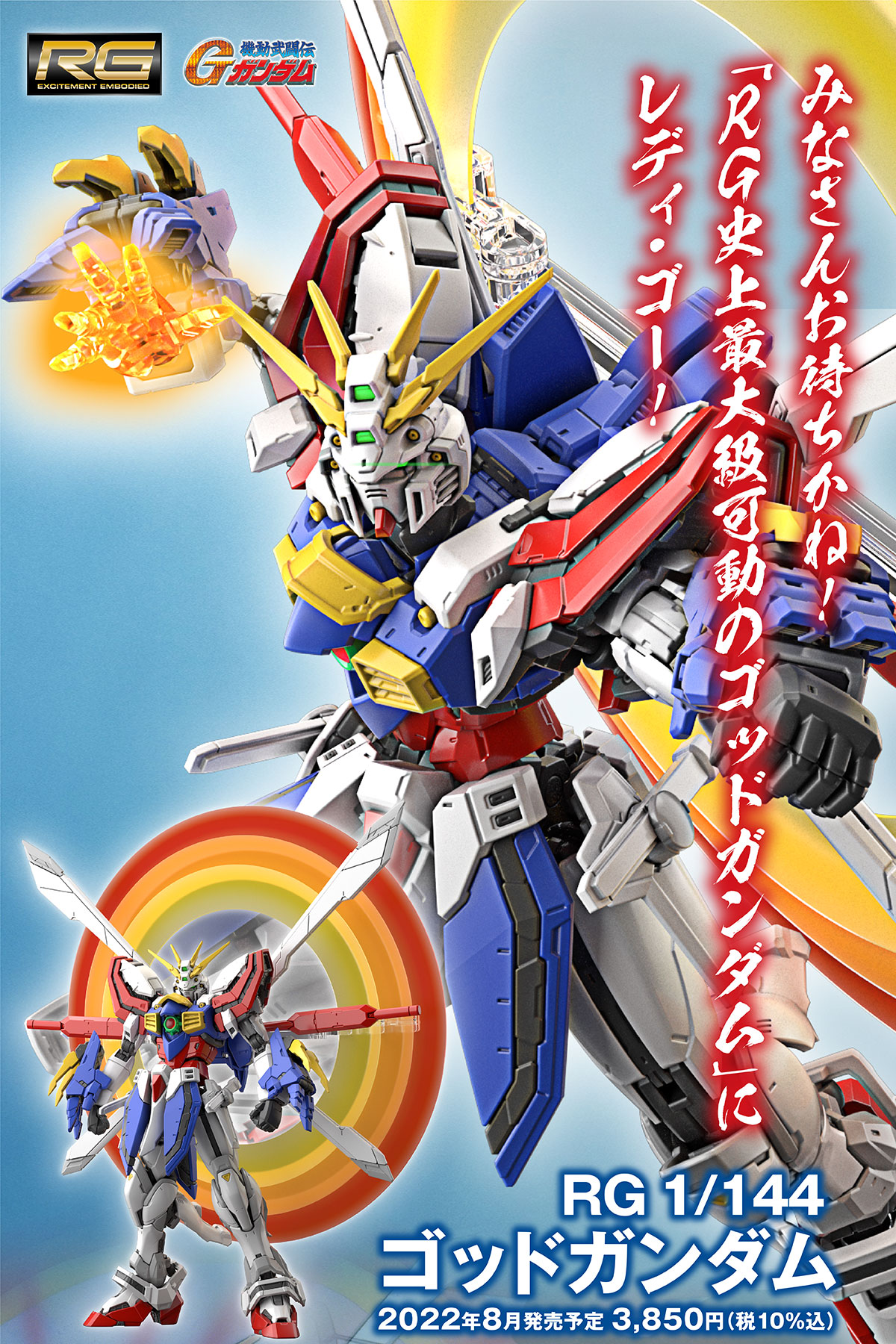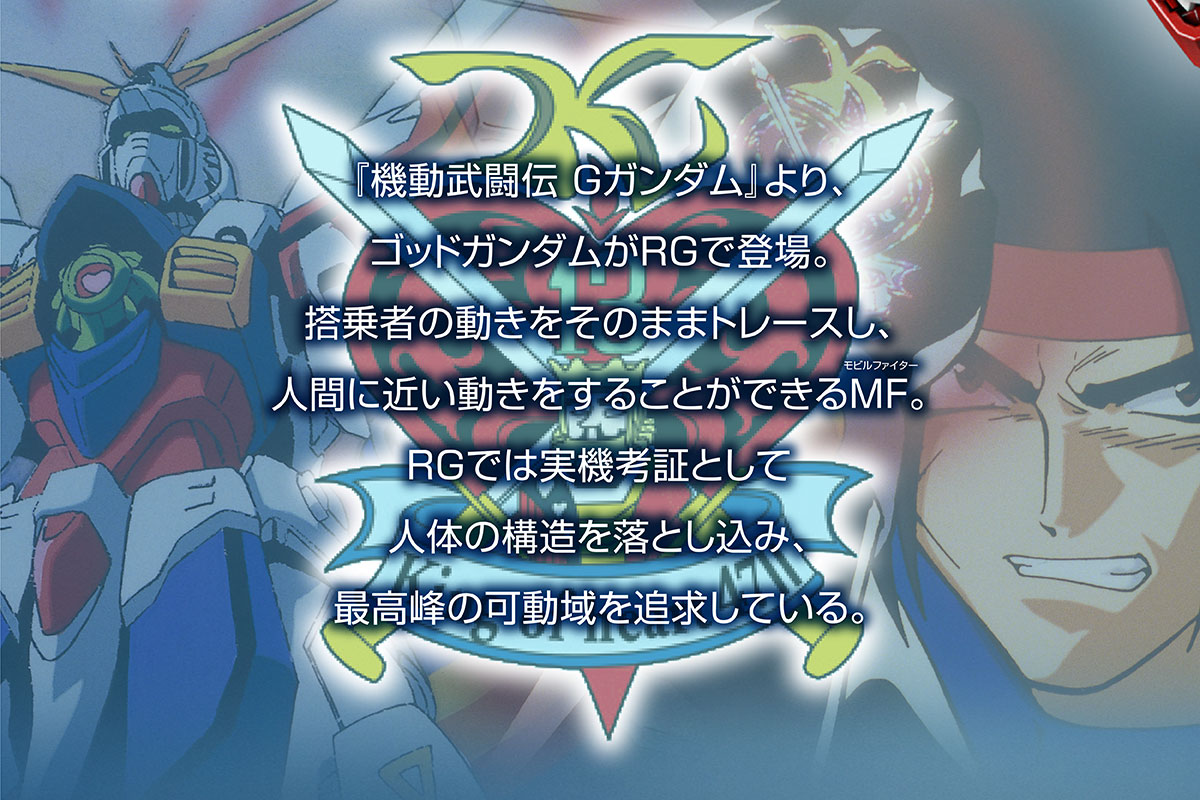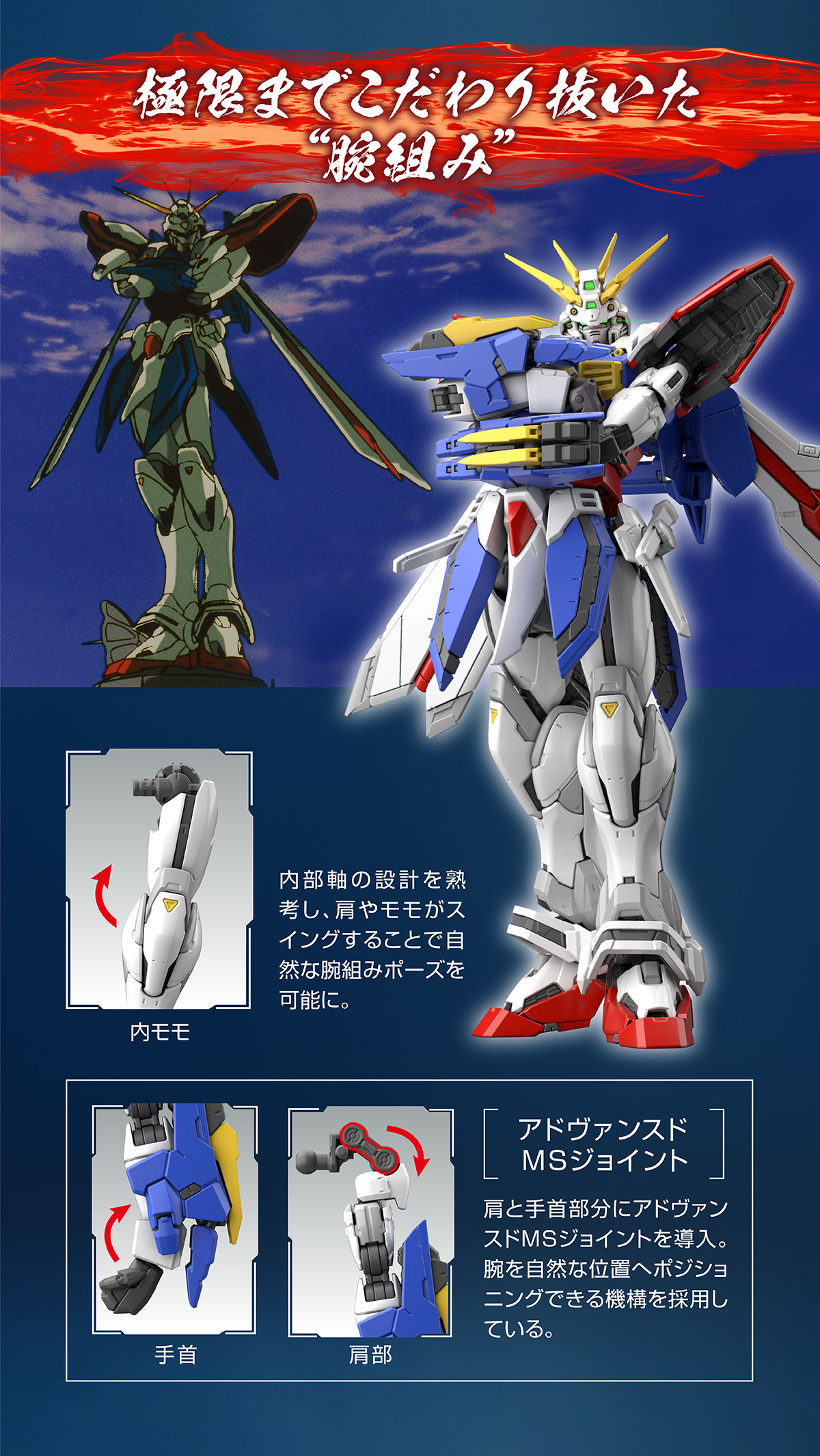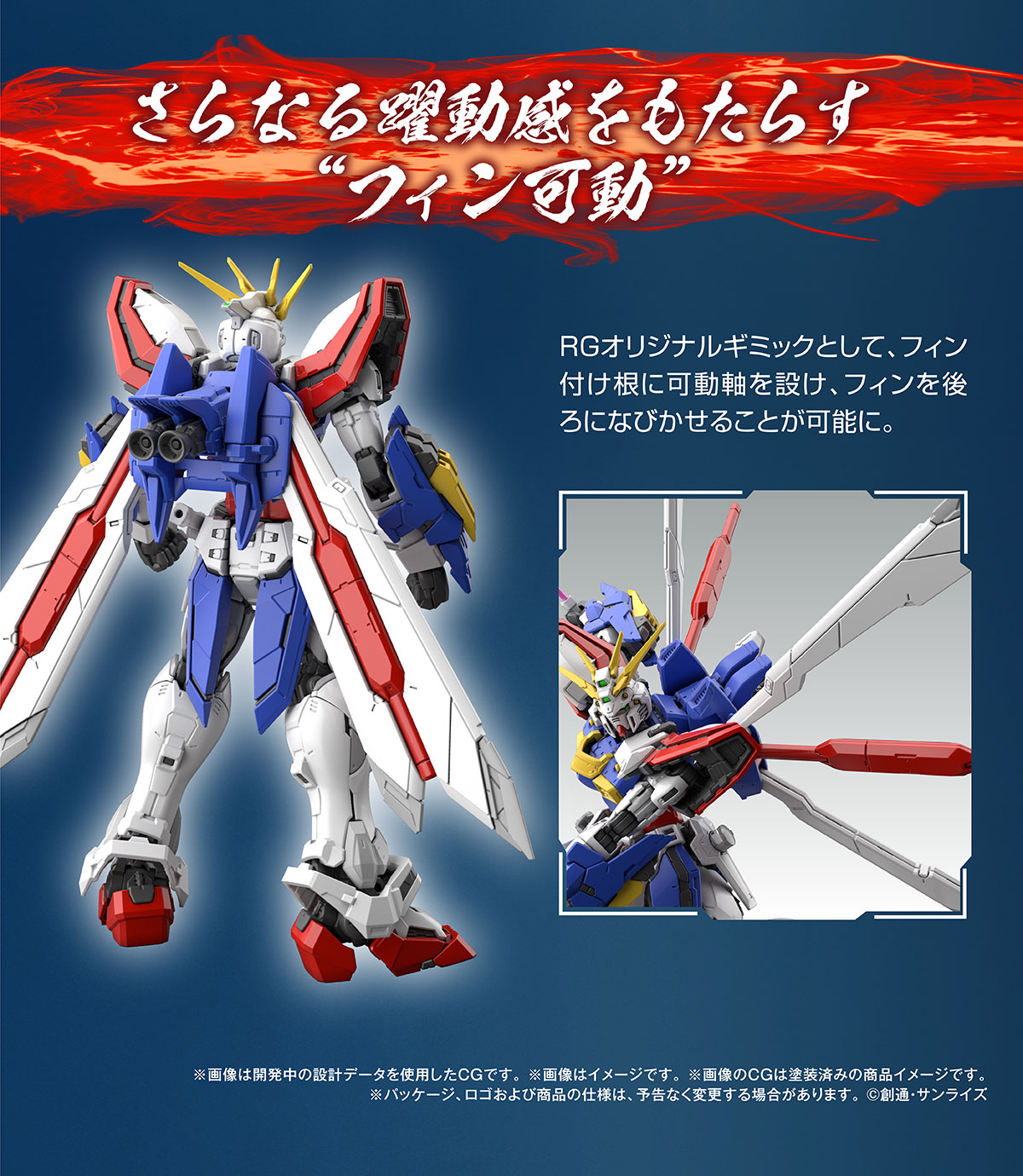 © Newtype LLC 2022 All Rights Reserved